Artist's Biography
I got my start in the world at Alta Bates Hospital in Berkeley back in 1952 and I have lived in the San Francisco Bay Area ever since. My mother was a violinist and my father a chemical engineer. perhaps those genes have helped with the art and craft of photographic work. My start in photography came when my folks bought me my first camera at the age of ten. It was a Kodak Brownie Starlight which I still have and plan to use again one of these days. My early vision was of nature and validated by a couple of enlargements I was treated to even though money was tight.
A friend of my mother's took me into a darkroom at the San Francisco Art Institute when i was in high school. The first image i was come up in the developer was a test strip of the eye of a film noir actress taken off the screen with an M3. In that moment I knew that I had found my calling and I fell in love with Leica rangefinders and grainy black and white images. The next year I transferred to Berkeley High and took my first photography course with Terry Doran; an inspiring teacher and wonderful human being who always gets my vole when he comes up for re-election on the school board. That was my senior year and the year that I build my first darkroom.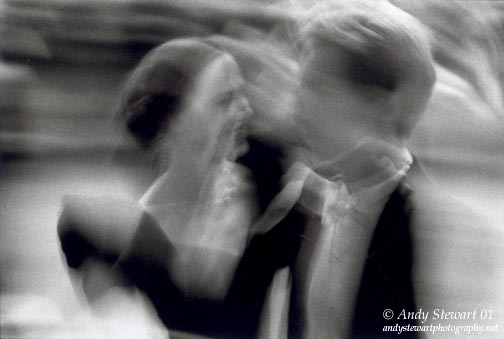 I went to the University of California, Berkeley the following year and though I took my camera to school every day, I was unable to get into a photography class because I was not an environmental design student. I did some work for the Daily Californian and the Yearbook and took a few courses through the ASUC Art Studio. I was bright and poor enough to get a scholarship to go to Cal, and I graduated in Conservation of Natural Resources with honors in 1975. While I had some support from my family I did a lot of odd jobs along the way to make ends meet. I thoroughly enjoyed my education and I know it has helped to shape my life, but as far as a livelihood, it was the odd jobs and one course in scenic construction at the Zellerbach state shop that led me to 25 plus years of work as a carpenter and contractor.
I have always maintained a darkroom though there were years where it sat idle. Being self employed in construction allowed for a flexible schedule, and enough money to pay for photographic supplies and sometimes equipment. i learned to cook pasta, beans, rice and potatoes every way imaginable and spent weekends installing foundations bolts in crawl spaces so that i didn't have to scrimp on cameras and lenses. For a couple of years in the mid 1970's i was a street vendor on Telegraph Avenue in Berkeley, which was fun at times, though not very lucrative for me. i had a handful of exhibitions between 1970 and 1994 but mostly I kept my work to myself and learned by trial and error and whatever I could gather from books.

About the Ballroom Series
I have been photographing dance since I began taking pictures around 1970. The ballroom series began about 7 years ago and continues to evolve. The photographs in this show were taken at the Scottish Rites Temple, a Masonic hall on Lakeside Drive in Oakland, on the shores of Lake Merritt. Every couple of months Ye Gaskell Occasional Dance Society holds a Ball there, and I am often in attendance.
There is something about the waltz in particular that appeals to me. It can be a romantic courting ritual, a flirtation, a fleeting intimacy without commitment. Couples merge as one in a whirl of elegant gowns and tuxedos. A world of floating and flying where a glance or simple gesture speaks volumes.

I have photographed this in different ways over the years. At first I would freeze the motion and have everything in focus. This did not convey my experience so I began to use the motion combined with areas of sharp focus and frozen gestures. I found that available light and grainy film gave a nostalgic feel to the images that I liked and allowed me to shoot in very low light without being obvious or annoying. There is always an element of chance in this style of shooting which I think makes it more interesting. Words are often inadequate which is one reason I have chosen to share this experience in photographs.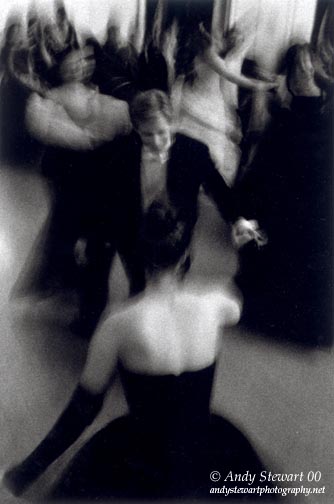 Contact:
andy@andystewartphotography.net
Artist's Biography, continued
Things took a turn in the early 1990's. I found an M6 on sale and bought my first Leica. It is said when you are ready for a teacher one will appear. I was reading Photometro one day and saw Frank Espada's ad for a Fine Print Workshop. I had a bad experience in a previous workshop where the teacher had pick up my camera and gotten fingerprints all over the glass and proceeded to spew bits of his tuna sandwich on my prints as he examined and commented on them. So I spent an afternoon getting to know Frank in his garden before signing up. The rest is history; over the years he has become a dear friend and mentor.
I began to take my photography more seriously and devoted more time to it, and less to my construction work. On the practical side of things, I sought out more paid work. So now i do location portraiture, as well as headshots and promotional pieces for actors, artists and musicians. I have recorded weddings and other events from Seattle to Maine, though I do prefer to work locally. I have done commercial work for the University of California at Berkeley, Butterfield's, Molly B, Ocelot, Bryn Walker, Mephisto, Jupiter and Triple Rock. I tried my hand at sports photography, team photos and action shots. I added digital cameras, scanners and Adobe Photoshop to my tool kit. Though if I had my druthers i would make a living from my more artistic black and white and infrared portrait work and archival print sales.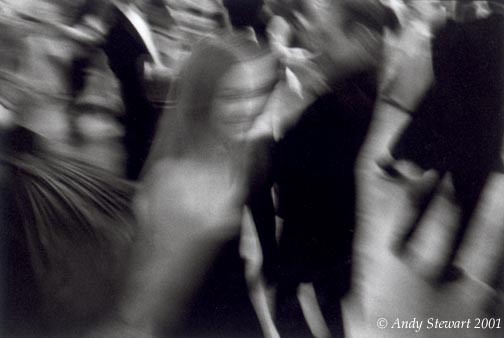 For many years the Renaissance Faire has been a favorite place for me to take photos for my own pleasure. I discovered that I really liked to photography people and particularly dancers there. I began to photography other theme events and dancers in other venues. i did lots of portraits and some figure studies. I began to show my work more regularly and started to network with other photographers. I met in small groups to share prints, then helped to start larger more formal groups that showed together and supported each other: including the Bay Area Photographer's Collective and APE (now defunct). I joined RPS Pacific and learned from many of the members and guest speakers. Through networking I got an intern position at Butterfield's, in the Fine Photography department, where I had a chance to study original prints by the masters and propler ways to present and preserve them. I met gallery people and collectors as well as other photographers and things continued to snowball until I had developed a body of work that Scott Nichols thought merited a solo show. That work I called the Ballroom Series and I continue to work on it.
Thanks are due to more people than I can recall for their support and guidance in my photographic journey, but I would like to mention a few of them here. Fuji, wherever you are, that first visit to the darkroom was magic and had a greater effect on me than you will ever know. Ken and Rose Fox for putting up with my darkroom in your basement for so many years, and for being friends for the vast majority of my life. Grandma Stewart, a gifted artist in her own right. Though we differed on politics, your support never wavered and at 90 you managed a trip from Seattle for a surprise viewing of an exhibition of my figure studies. Also thanks are due to Doug and Joan, Scott and Heather as well as Amanda and Lori.